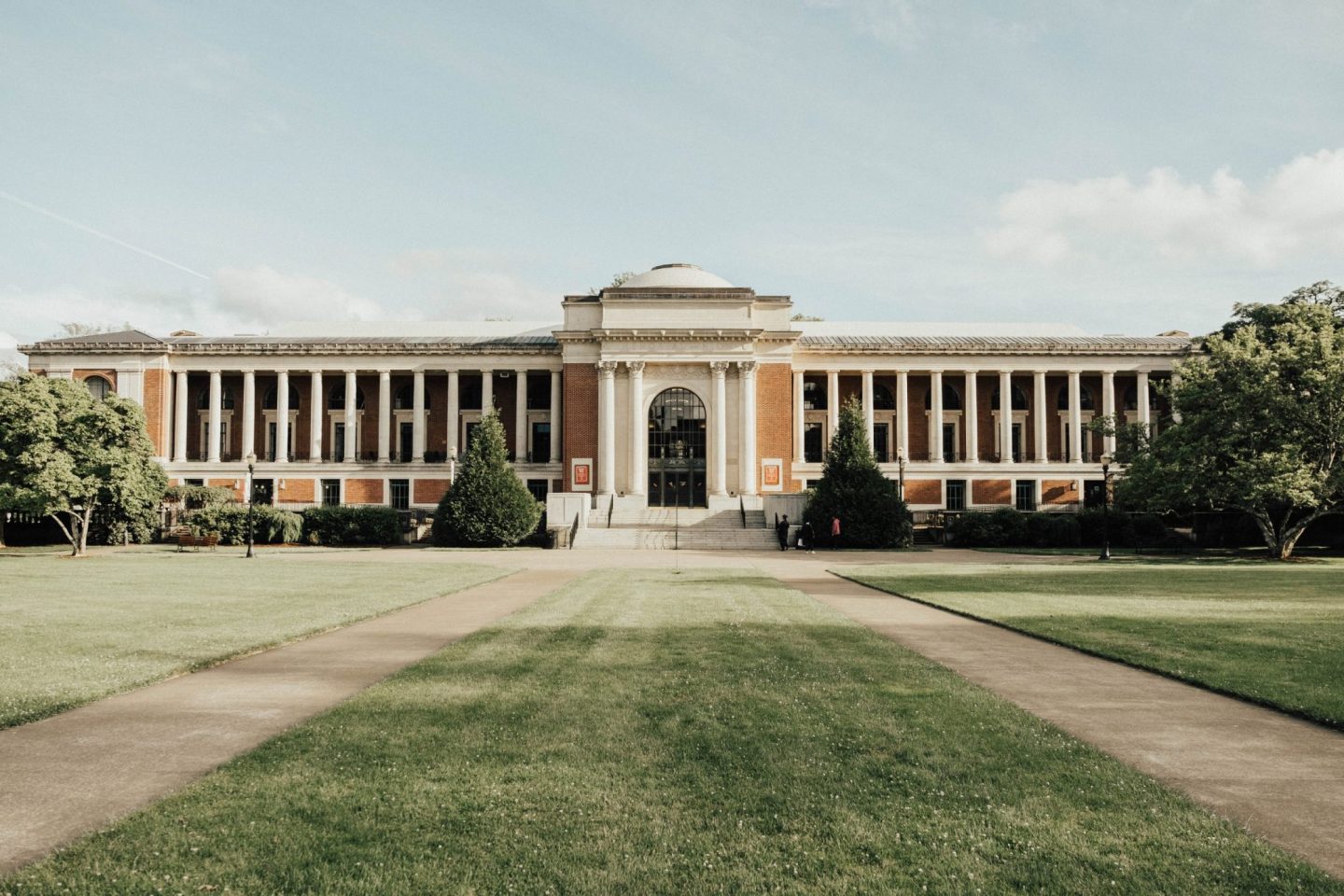 ABOUT US
The Asian American Architects and Engineers Association (AAa/e) is committed to providing a platform for empowering professionals working in the built environment in personal and professional growth, business development and networking, and leadership in our community.
AAa/e was founded by four architects and an engineer as an organization to help Asian American businesses penetrate the architectural and engineering community in southern California. Since that time, the organization has grown both physically, with increasing membership and establishment of the AAa/e Foundation, but also influentially in the community through its programs, networking opportunities, student scholarships, and community awards. The growth of our organization is the direct result of the dedication and hard work of the past Board of Directors, Advisory Council, and countless number of other volunteers who have given their vision, time and efforts through the years.
We are committed to strengthening our members visibility by providing networking opportunities with key decision makers in Los Angeles County, Orange County, Ventura County and San Diego County. In addition, we are working hard to increase our services and benefits for individual members as well as member firms.
"As we work to create light for orders, we naturally light our own way." – Mary Anne Radmacher
Quynh Ho, PE
President
Los Angeles Bureau of Engineering
quynh.ho@lacity.org
Janica Baker, RA, LEED GA
Vice President
NAC Architecture
jbaker@nacarchitecture.com
Brian Kewo, PE, CISSP, CISM, PMP, CCM
Treasurer
Kewo Engineering Corporation
brian.kewo@kewocorp.com
Claris Rivera
Secretary
Los Angeles Department of Water and Power
Claris.Rivera@ladwp.com
Dianne Lee
Association President
Kitchell
dianne.lee@kitchell.com
Albert Leung, PE
AEC Consultant, Inc
albert.leung@aecconsultants.net
James Lee, SE
John A. Martin & Assocciates, Inc
jlee@johnmartin.com
Michael Enomoto, FAIA
Gruen Associates
enomoto@gruenassociates.com
Jason Yang, PE
Thornton Tomasetti
jyang@thorntontomasetti.com
Pamela Ku
Vanir Construction / LAUSD
pamku2004@yahoo.com
Amy Chang
Stantec
amy.chang@stantec.com
Laureen Abustan, PE, QSD/QSP
Tetra Tech
Laureen.abustan@tetratech.com
Paulette Dallas
ACE Mentor of America
pdallas@acementor.org
Crystal Tan
Harley Ellis Devereaux (HED)
ctan@hed.design
Michael Chang
AC Martin
michael.chang@acmartin.com
Saik-Choon Poh, PE
DRP Engineering, Inc
scpoh@drpwater.com
President
Quynh Ho, PE
Los Angeles Bureau of Engineering
quynh.ho@lacity.org
Association President
Dianne Lee
Kitchell
dianne.lee@kitchell.com
Vice President
Janica Ley Baker, RA, LEED GA
NAC Architecture
jbaker@nacarchitecture.com
Secretary
Claris Rivera
Los Angeles Department of Water and Power
Claris.Rivera@ladwp.com
Treasurer
Brian Kewo, PE, CISSP, CISM, PMP, CCM
Kewo Engineering Corporation
brian.kewo@kewocorp.com
Albert Leung, PE
AEC Consultants, Inc.
Albert.Leung@aecconsultants.net
Laureen Abustan, P.E., QSD/QSP
Tetra Tech
Laureen.Abustan@tetratech.com
Paulette Dallas
ACE Mentor of America
pdallas@acementor.org
Saik-Choon Poh, PE
DRP Engineering, Inc.
scpoh@drpwater.com
Alex Lin, PE
AECOM
alex.lin1@aecom.com
Michael Chang
AC Martin
michael.chang@acmartin.com
James Lee, SE
John A. Martin & Associates, Inc.
jlee@johnmartin.com
Pamela Ku
Vanir Construction / LAUSD
pamku2004@yahoo.com
Amy Chang, AIA, LEED AP
Stantec
amy.chang@stantec.com
Michael Enomoto, FAIA
Gruen Associates
enomoto@gruenassociates.com
Crystal Tan, AIA
HED Design
President
Quynh Ho, PE
Los Angeles Bureau of Engineering
quynh.ho@lacity.org
Association President
Hongjoo Kim
Hongjoo Landscape Architects
hongjoo@hklainc.com
Vice President
Janica Ley Baker, RA, LEED GA
NAC Architecture
jbaker@nacarchitecture.com
Secretary
Claris Rivera
Los Angeles Department of Water and Power
Claris.Rivera@ladwp.com
Treasurer
Brian Kewo, PE, CISSP, CISM, PMP, CCM
Kewo Engineering Corporation
brian.kewo@kewocorp.com
Albert Leung, PE
AEC Consultants, Inc.
Albert.Leung@aecconsultants.net
Laureen Abustan, P.E., QSD/QSP
Tetra Tech
Laureen.Abustan@tetratech.com
Clarissa Chiang, MBA
Cumming
cchiang@ccorpusa.com
Saik-Choon Poh, PE
DRP Engineering, Inc.
scpoh@drpwater.com
Randy Wu
Coffman Engineers, Inc.
wu@coffman.com
Michael Chang
AC Martin
michael.chang@acmartin.com
James Lee, SE
John A. Martin & Associates, Inc.
jlee@johnmartin.com
Andy Lin PE, SE
BWE Inc.
alin@bwesd.com
Amy Chang, AIA, LEED AP
Stantec
amy.chang@stantec.com
Michael Enomoto, FAIA
Gruen Associates
enomoto@gruenassociates.com
Steve Chung, AIA, DBIA, LEED AP
Johnson Fain
schung@johnsonfain.com
Crystal Tan, AIA
HED Design
President
Quynh Ho, PE
Los Angeles Bureau of Engineering
quynh.ho@lacity.org
Association President
Steve Hirai, PE
Brown and Caldwell
shirai@brwncald.com
Vice President
Janica Ley Baker, RA, LEED GA
NAC Architecture
jbaker@nacarchitecture.com
Secretary
Saik-Choon Poh, PE
DRP Engineering, Inc.
scpoh@drpwater.com
Treasurer
Brian Kewo, PE, CISSP, CISM, PMP, CCM
Kewo Engineering Corporation
brian.kewo@kewocorp.com
Albert Leung, PE
AEC Consultants, Inc.
Albert.Leung@aecconsultants.net
Claris Rivera
Los Angeles Department of Water and Power
Claris.Rivera@ladwp.com
Clarissa Chiang, MBA
Cumming
cchiang@ccorpusa.com
Felicity Lao
AECOM
felicity.lao@aecom.com
Randy Wu
Coffman Engineers, Inc.
wu@coffman.com
Ethel Rubio
Ethel G. Rubio, Assoc. AIA
ethelrubio27@gmail.com
James Lee, SE
John A. Martin & Associates, Inc.
jlee@johnmartin.com
Andy Lin PE, SE
BWE Inc.
alin@bwesd.com
Amy Chang, AIA, LEED AP
Stantec
amy.chang@stantec.com
Michael Enomoto, FAIA
Gruen Associates
enomoto@gruenassociates.com
Sean Kim, AIA
Corgan
sean.kim@corgan.com
Young Nam, PE, SE
VCA Engineers, Inc.
young.nam@vcaeng.com
President
Quynh Ho, PE
Los Angeles Bureau of Engineering
quynh.ho@lacity.org
Association President
Keith Kajiya
AECOM
keith.kajiya@aecom.com
Vice President
Janica Ley Baker, RA, LEED GA
NAC Architecture
jbaker@nacarchitecture.com
Secretary
Vernon Gong, PE, SE
Saiful/Bouquet Structural Engineers
vgong@saifulbouquet.com
Treasurer
Andy Lin, PE, SE
Los Angeles Unified School District
haoen.lin@lausd.net
Albert Leung, PE
AEC Consultants, Inc.
Albert.Leung@aecconsultants.net
Ken Wong, M.Eng, PE, SE
Miyamoto International
kwong@miyamotointernational.com
Saik-Choon Poh, PE
DRP Engineering, Inc.
scpoh@drpwater.com
Felicity Lao
AECOM
felicity.lao@aecom.com
Brian Kewo, PE
Kewo Engineering Corporation
brian.kewo@kewocorp.com
Ethel Rubio
Ethel G. Rubio, Assoc. AIA
ethelrubio27@gmail.com
Sujean Wu, PE, SE
Pacific Gas & Electric Co.
S4wk@pge.com
Young Nam, PE, SE
VCA Engineers, Inc.
young.nam@vcaeng.com
Bruce Lazenby
Rose Hills Memorial Park & Mortuary
ba.lazenby@rosehills.com
Michael Enomoto, FAIA
Gruen Associates
enomoto@gruenassociates.com
Sean Kim, AIA
Corgan
sean.kim@corgan.com
President
Bruce Lazenby
Rose Hills Memorial Park & Mortuary
ba.lazenby@rosehills.com
Association President
Nathan Kim, AIA, LEED AP
Gensler
nathan_kim@gensler.com
Vice President
Quynh Ho, PE
Brandow & Johnston, Inc.
qho@bjsce.com
Secretary
Vernon Gong, PE, SE
Saiful/Bouquet Structural Engineers
vgong@saifulbouquet.com
Treasurer
Andy Lin, PE, SE
Los Angeles Unified School District
haoen.lin@lausd.net
Albert Leung, PE
AEC Consultants, Inc.
Albert.Leung@aecconsultants.net
Ken Wong, M.Eng, PE, SE
Miyamoto International
kwong@miyamotointernational.com
Saik-Choon Poh, PE
DRP Engineering, Inc.
scpoh@drpwater.com
Felicity Lao
AECOM
felicity.lao@aecom.com
Camille Simundac
VCA Engineers, Inc.
Camille.simundac@vcaeng.com
Luoya Tu, AIA, LEED AP
Archimorphic, Inc
ltu@archimorphic.com
Sujean Wu, PE, SE
Pacific Gas & Electric Co.
S4wk@pge.com
Virgil C. Aoanan, PE, SE
VCA Engineers, Inc.
virgil.aoanan@vcaeng.com
Janica Baker, RA, LEED GA
NAC Architecture
jbaker@nacarchitecture.com
Michael Enomoto, FAIA
Gruen Associates
enomoto@gruenassociates.com
Sean Kim, AIA
Corgan
sean.kim@corgan.com
Noreen Wu
MAD Architects
noreen@i-mad.com
President
Bruce Lazenby
Rose Hills Memorial Park & Mortuary
ba.lazenby@rosehills.com
Association President
Joseph Fong
GLUMAC
jfong@glumac.com
Vice President
Vernon Gong, SE
Saiful/Bouquet Structural Engineers
vgong@saifulbouquet.com
Secretary
Quynh Ho, PE
Brandow & Johnson, Inc.
qho@bjsce.com
Treasurer
Andy Lin, PE, SE
Los Angeles Unified School District
haoen.lin@lausd.net
Albert Leung, PE
AEC Consultants, Inc.
Albert.Leung@aecconsultants.net
Ken Wong, M.Eng, PE, SE
Miyamoto International
kwong@miyamotointernational.com
Saik-Choon Poh, PE
DRP Engineering, Inc.
scpoh@drpwater.com
Emily Cheng
Gensler Architects
emily_cheng@gensler.com
Sujean Wu, PE, SE
Pacific Gas & Electric Co.
S4wk@pge.com
Virgil C. Aoanan, PE, SE
VCA Engineers, Inc.
virgil.aoanan@vcaeng.com
Megan Pham, PE
Infrastructure Factor Consulting, Inc.
megan.pham@ifactor.com
Michael Enomoto, FAIA
Gruen Associates
enomoto@gruenassociates.com
Felicity Lao
AECOM
felicity.lao@aecom.com
President
Gary Mayeda
Infrastructure Factor Consulting, Inc.
gary.mayeda@ifactor.com
Association President
Young Nam, PE, SE
VCA Engineers, Inc.
young.nam@vcaeng.com
Vice President
Bruce Lazenby
Rose Hills Memorial Park & Mortuary
ba.lazenby@rosehills.com
Secretary
Quynh Ho, PE
Brandow & Johnson, Inc.
qho@bjsce.com
Treasurer
Vernon Gong, SE
Saiful/Bouquet Structural Engineers
vgong@saifulbouquet.com
Albert Leung, PE
AEC Consultants, Inc.
Albert.Leung@aecconsultants.net
Ken Wong, M.Eng, PE, SE
Miyamoto International
kwong@miyamotointernational.com
Saik-Choon Poh, PE
DRP Engineering, Inc.
scpoh@drpwater.com
Andy Lin, SE
Los Angeles Unified School District
haoen.lin@lausd.net
Emily Cheng
Gensler Architects
emily_cheng@gensler.com
Sujean Wu, PE, SE
Pacific Gas & Electric Co.
S4wk@pge.com
Virgil C. Aoanan, PE, SE
VCA Engineers, Inc.
virgil.aoanan@vcaeng.com
Stella Lee
VCA Engineers, Inc.
stella.lee@vcaeng.com
Megan Pham, PE
Infrastructure Factor Consulting, Inc.
megan.pham@ifactor.com
Michael Enomoto, FAIA
Gruen Associates
enomoto@gruenassociates.com
Felicity Lao
AECOM
felicity.lao@aecom.com
Susan Chau, PE
CH2M HILL
susan.chau@ch2m.com
President
Susan Chau, PE
CH2M HILL
susan.chau@ch2m.com
Association President
John Posadas, PE
Port of Los Angeles
JPosadas@portla.org
Vice President
Bruce Lazenby
Rose Hills Memorial Park & Mortuary
ba.lazenby@rosehills.com
Secretary
Emily Cheng
Gruen Associates
chenge@gruenassociates.com
Treasurer
Saik-Choon Poh, PE
AECOM
saik-choon.poh@aecom.com
Albert Leung, PE
AEC Consultants, Inc.
Albert.Leung@aecconsultants.net
Ken Wong, M.Eng, PE, SE
Miyamoto International
kwong@miyamotointernational.com
Gary Mayeda
Infrastructure Factor Consulting
gary.mayeda@ifactor.com
Virgil C. Aoanan, PE, SE
VCA Engineers, Inc.
virgil.aoanan@vcaeng.com
Michael Enomoto, FAIA
Gruen Associates
enomoto@gruenassociates.com
President
Grace Cowan
Gruen Associates
cowan@gruenassociates.com
Treasurer
Saik-Choon Poh, PE
AECOM
saik-choon.poh@aecom.com
Vice President
Susan Chau, PE
CH2M HILL
susan.chau@ch2m.com
Association President
Diana Ho
Diana Ho Consulting Group
diana@dianhoconsultinggroup.com
Secretary
Patrizia Hall, PE
Long Beach Water Department
patrizia.hall@lbwater.org
Albert Leung, PE
AEC Consultants, Inc.
Albert.Leung@aecconsultants.net
Ken Wong, M.Eng, PE, SE
Miyamoto International
kwong@miyamotointernational.com
Edwin Lee, PE
Glumac
elee@glumac.com
Gary Mayeda
Infrastructure Factor Consulting
gary.mayeda@ifactor.com
Virgil C. Aoanan, PE, SE
VCA Engineers, Inc.
virgil.aoanan@vcaeng.com
Bruce Lazenby
Rose Hills Memorial Park and Mortuary
ba.lazenby@rosehills.com
Michael Enomoto, FAIA
Gruen Associates
enomoto@gruenassociates.com
Abbey Chong
Pepperdine University
abbeykate.chong@pepperdine.edu
President
Grace Cowan
Gruen Associates
cowan@gruenassociates.com
Treasurer
Susan Chau, PE
CH2M HILL
213-228-8234
Vice President
Gary Mayeda
Syska Hennessy Group
310.312.0200
Association President
Saik-Choon Poh, PE
AECOM
213-407-4467
Secretary
Michael Enomoto, FAIA
Gruen Associates
323-937-4270
Bruce Lazenby
Rose Hills Memorial Park and Mortuary
562-463-4501
Ken Wong, M.Eng, PE, SE
Miyamoto International
kwong@miyamotointernational.com
Edwin Lee, PE
Glumac
213-239-8866
Virgil C. Aoanan, PE, SE
VCA Engineers, Inc.
virgil.aoanan@vcaeng.com
Patrizia Hall, PE
Long Beach Water Department
562-570-2332
President
Grace Cowan
Gruen Associates
cowan@gruenassociates.com
Treasurer
Saik-Choon Poh, PE
AECOM
213-407-4467
Vice President
Gary Mayeda
Syska Hennessy Group
310.312.0200
Association President
Edwin Lee, PE
Glumac
213-239-8866
Secretary
Michael Enomoto, FAIA
Gruen Associates
323-937-4270
Bruce Lazenby
Rose Hills Memorial Park and Mortuary
562-463-4501
Ken Wong, M.Eng, PE, SE
Miyamoto International
kwong@miyamotointernational.com
Virgil C. Aoanan, PE, SE
VCA Engineers, Inc.
323-729-6098
Susan Chau, PE
CH2M HILL
213-228-8234
President
Grace Cowan
Gruen Associates
cowan@gruenassociates.com
Treasurer
Cung Nguyen, PE
County of Los Angeles
Department of Public Works
818-896-0594
Vice President
Gary Mayeda
Syska Hennessy Group
310.312.0200
Association President
Young Nam, PE, SE
Thornton Tomasetti
949-271-3310
Secretary
Michael Enomoto, FAIA
Gruen Associates
323-937-4270
Bruce Lazenby
Rose Hills Memorial Park and Mortuary
562-463-4501
Ken Wong, M.Eng, PE, SE
Miyamoto International
kwong@miyamotointernational.com
Monte J. Fowles
USG – Building Systems
714-745-5326
Saik-Choon Poh, PE
CH2M HILL
213-228-8215
Susan Chau, PE
CH2M HILL
213-228-8234
President
Grace Cowan
Gruen Associates
cowan@gruenassociates.com
Secretary
Cung Nguyen, PE
County of Los Angeles
Department of Public Works
818-896-0594
Treasurer
Michael Enomoto, FAIA
Gruen Associates
323-937-4270
Bruce Lazenby
Rose Hills Memorial Park and Mortuary
562-463-4501
Ken Wong, M.Eng, PE, SE
Miyamoto International
kwong@miyamotointernational.com
Monte J. Fowles
USG – Building Systems
714-745-5326
Saik-Choon Poh, PE
CH2M HILL
213-228-8215
Donna Clandening
AC Martin Partners, Inc.
213-614-6039
Gary Mayeda
CB Engineers
310-551-4198 x4201
Aaae Building
645 W 9th St, Unit 110-175, Los Angeles, California 90015, United States